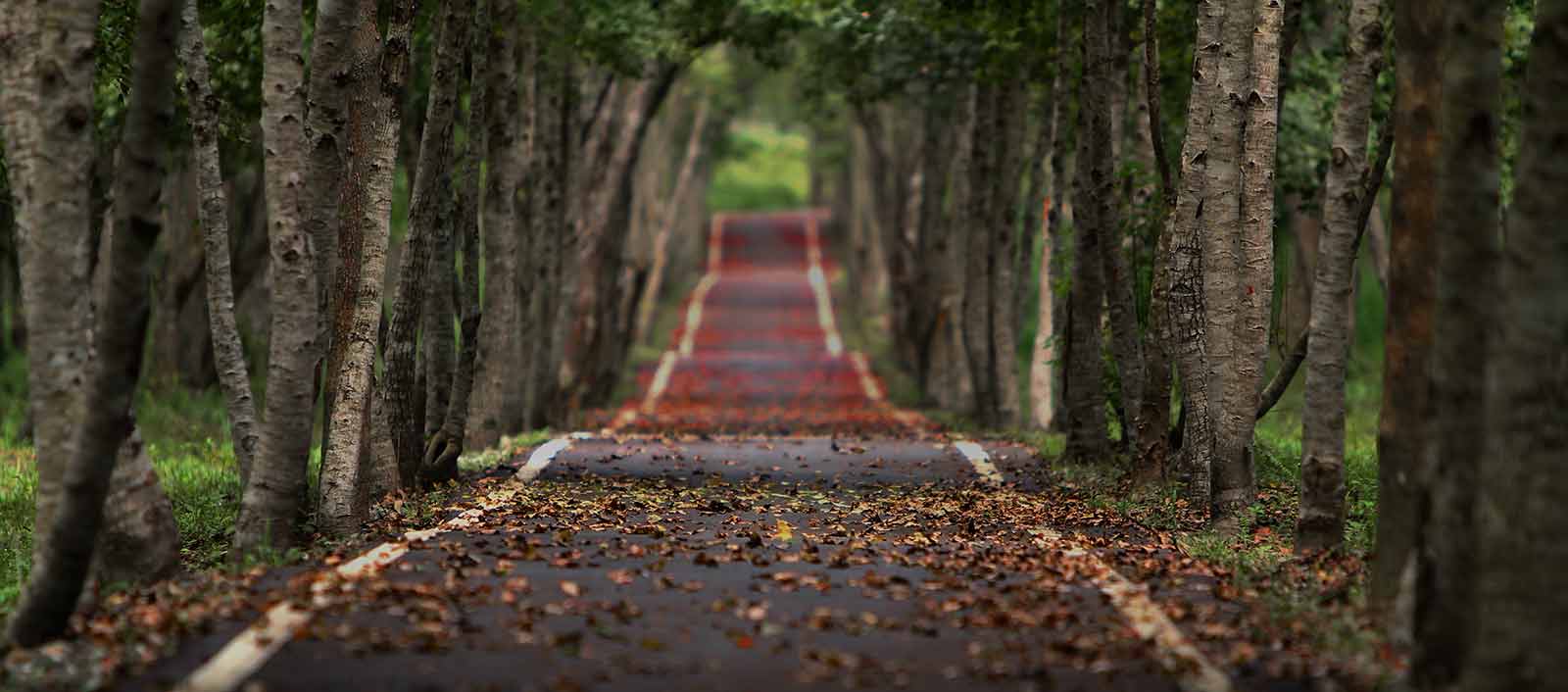 Mortgage Blog
Working For You, NOT The Banks!
Pro's and Con's of a Scotia Bank Mortgage
May 1, 2020 | Posted by: Andrew Wade
Pro's and Con's of a Scotiabank Mortgage
The Bank of Nova Scotia (Scotiabank) ranks as Canada's third-largest bank by market capitalization and has more than 10 million customers across the country. The bank has been in operation since 1832.
Scotiabank is a major provider of mortgages in Canada, which are sold through its Home Financing Advisors, branches and Mortgage brokers. The bank is the largest lender in Canada's mortgage broker channel, and its headline product is the Scotia STEP, a readvanceable line of credit.
Scotiabank Posted Rates
Scotia offers four types of mortgage rates: posted, special offer, broker and discretionary rates.
Posted rates: These are non-discounted rates that are used primarily for calculating discounted rates and prepayment penalties. Clients very rarely pay full posted rates.
Special offer rates: Special offers are rates discounted from posted rates and displayed publicly on Scotia's website. Scotiabank has not offered special mortgage rates as often as the other big banks.
Broker rates: Scotia offers brokers similar rates to its in-house sales team, which are often lower than most bank's special offer rates.
Discretionary rates: These are typically the

best bank mortgage rates. However these rates aren't available for all bank customers. They're reserved for those who are well-qualified and those who do a large amount of business with the bank. Scotia's discretionary rates are usually on par with the bought-down rates you'd get from a discount online mortgage broker.
Scotiabank Mortgages
Like most of the other big banks and mortgage lenders, Scotiabank offers borrowers the following standard rate types: fixed, variable and hybrid.
The 5-year fixed mortgage has traditionally been its most popular term, followed by the 5-year variable. Scotia variable rate can be had with a fixed-payment, meaning that if prime rate goes up, your monthly mortgage payment stays the same. However, the portion dedicated to paying down your principal will decline. Scotia's variable also has semi-annual compounding, which saves you a bit of money versus other banks with monthly compounding.
Scotiabank's mortgage comes with either a 90- or 120-day rate hold and flexible 15% lump sum and 15% payment increase prepayment features. Brokers can often get you 20% prepayments if you ask for them when you apply.
Be aware that if you prepay more than the allowed amount you will face a prepayment penalty. If you pay out the mortgage you'll face a discharge/assignment fee of up to $270, depending on your province (as of summer 2018)
The bank also offers features such as Match-a-Payment (you can make an extra regular payment during the year), and Miss-a-Payment (you can miss a mortgage payment as long as you have matched one previously).
Most of Scotiabank's mortgage rates come with a 25-year amortization, but 30-years is available with no surcharge, unlike most other banks.
Scotia offers a variety of specialized mortgage products, such as:
The Long and Short Mortgage: the bank's hybrid mortgage, which combines part variable rate and part fixed rate.
Scotia Mortgage for Self Employed: a mortgage product designed specifically for self-employed or commissioned salespeople.
Scotiabank StartRight Mortgage Program for Temporary Residents: as the name suggests, a program for temporary residents who want to purchase a home while living in Canada.
Scotiabank StartRight Mortgage Program for Permanent Residents: a program designed for permanent residents, but non-citizens, who have been in Canada for three years or less.
Scotiabank Value Mortgage:The Value Mortgage has:

A rate that's about 1/10th percentage point lower than a regular Scotia mortgage
10% lump-sum prepayments instead of 15%+
Once-a-year lump-sum prepayments or payment increase instead of the ability to make them anytime
An annual 10% payment increase option instead of 15% plus double-up
90-day rate holds instead of 120 days
Other things to know about the Value Mortgage:
It's not available with the STEP product
It cannot be ported (The lack of portability is a major turn-off for many. It requires borrowers to potentially pay a penalty in order to move their mortgage to a new property.)
It has no refinance restrictions, which is a big plus compared with BMO's 'Smart Rate' mortgage (it's main competitor).
Scotiabank Total Equity Plan (STEP)

The STEP is Scotia's marquis lending product. It's essentially a Home Equity Line of Credit for those who wish to withdraw equity from their home.
This readvanceable mortgage allows homeowners to access up to 80% of the equity in the home. The loan can be split into three types of mortgages and terms, including fixed and variable rates.
Up to 65% of the value of your home can be in a revolving line of credit where the minimum payment is interest-only. Another 15% can be in an amortizing mortgage portion.
As you pay down a STEP, you can re-borrow the principal you've paid anytime. It's automatic and you don't have to re-apply.
The STEP can be registered for the full home value which allows you to increase your credit limit later without using a lawyer (a new application is required).
How to Get a Scotiabank Mortgage
Scotiabank sells its own branded mortgages through branches, Home Financing Advisors, its call centre and through the mortgage broker channel.
Scotiabank is one of only two big banks that participates directly in the broker channel. It dominates market share among broker lenders with more than 26% share (as of Q1 2018).
Customers up for renewal generally deal with Scotia's call centre. Scotia does not pay its advisors and brokers to process renewals when there is no increase in funds.
Using a Scotiabank Home Financing Advisor

In addition to the broker channel, most Scotiabank mortgages are sold through its Home Financing Advisors. These are essentially commissioned representatives who can 'buy down' your interest rate, just like a mortgage broker. (Be sure to keep this in mind while you are negotiating your rate.)
A few other notes:
Home Financing Advisors only serve new bank customers, Existing homeowners who want to renew their mortgage should contact the bank's customer service line directly: 1-877-303-8879.
You can locate a Scotiabank Home Financing Advisor via its website.
Virtually all brokers you see on this website can also help you get a competitively priced Scotia mortgage.
Using a Scotia-Approved Broker
Brokers get roughly similar rates as Scotia Advisors. The main difference is that brokers tend to buy down Scotia rates a bit more, so they're worth contacting if you're interested in a Scotia mortgage.
Scotia brokers can also help you compare the bank to other lenders in the market.
Scotiabank Pre-Approvals
Scotiabank provides a simple online process for those seeking a mortgage pre-approval. To learn more about the application process, visit its website.
Note that pre-approvals often don't come with the lowest rates that Scotia offers.
How to Get the Best Scotiabank Mortgage Rate
Scotiabank's best rates are generally available to well-qualified borrowers willing to negotiate. Like most big banks, Scotia has room to budge on rates.
Borrowers in a strong financial position should never accept the first rate offered to them. If you decide to deal with Scotia, use the use the rates on this website as leverage. Do your research and compare rates online before your meeting (fortunately, you're already at Canada's best place for comparing rates).
Spy Tip: Keep in mind that Scotia may only choose to match rate quotes from other majors banks.
Renewing a Scotiabank Mortgage
If you are an existing Scotiabank client, you will be disheartened to know that the best rates are typically reserved for brand new clients. As an existing Scotia customer wanting to renew, you may not be able to access Scotia's best discretionary rates.
The first mortgage renewal rate offered to you by your bank generally shouldn't be accepted if you are willing to shop other lenders for more competitive rates. And don't be afraid to let them know you plan to do so unless they sharpen their pencils. Since this process can be time-consuming, be sure to get started no later than 60 to 120 days before your mortgage is up for renewal.
Scotiabank Pros
These are some of the benefits of getting a mortgage with Scotiabank:
Reputation:

As one of the top banks in the country, you can generally rest assured that your mortgage is in good hands due to the bank's due diligence and strict controls in place to protect its clients and their assets.
Full-service:

Scotiabank offers its clients access to a variety of complementary bank services, whether that be additional banking accounts, investment products, insurance or other secured/unsecured loans.
Rate Discretion:

Most of Scotiabank's mortgage rates are negotiated on a case-by-case basis. This is good news if you're a financially strong client with good negotiation skills, and even better if you do significant business with the bank and are seeking an above-average-sized mortgage.
Branch Access:

With more than 900 branches across Canada (as of January 2018), chances are you're not very far from a brick-and-mortar location where Scotia's mortgage advisors will be happy to meet with you to assist with any matters pertaining to your loan.
Scotiabank Cons
Here are some of the disadvantages of getting a mortgage from Scotiabank:
Potentially Higher Rates:

Scotiabank is one of the country's largest banks. And like the other big banks, it tries to maximize margins, meaning its rates are not always particularly competitive. Because it doesn't typically make special offer rates available, your main hope for competitive pricing is with a discretionary rate. And this requires you to be well-qualified, and for some haggling on your part or willingness to give Scotia non-mortgage business. Even then, Scotia's rates often can't compete with some of the online discount brokerages.
Fixed Penalties Can be Higher:

Some mortgage providers offer discounted penalties should you need to break the mortgage early. This isn't the case with the big banks, including Scotia. They use a prepayment charge, known as an IRD (Interest Rate Differential), which is based on their higher posted rates. That means a potentially much larger penalty for breaking a fixed-rate mortgage.
Less Choice:

Doing business directly with a big bank means you will be limiting your options when it comes to mortgage products, since the big banks only sell their own branded mortgages. If you can find all of the features you require in a Scotiabank mortgage, and at a competitive rate, then this isn't an issue.
Restrictive Mortgage Insurance:

As with the other big banks, Scotiabank's creditor life mortgage insurance can't be ported should you switch to a new lender. Instead, you would need to buy new insurance, which could result in higher premiums at the time.
Scotiabank Mortgage Calculators
Scotiabank offers a number of mortgage tools on its website, including a variety of mortgage calculators. They allow you to calculate your mortgage payments, compare your mortgage terms, payment options, rates and more, and a how various prepayment options can speed up paying down your mortgage.
Scotiabank's mortgage calculators are available here.
What is Scotiabank's Prime Rate?
Scotiabank, together with the other Big 6 banks, sets the country's benchmark prime rate. Currently at 2.45%
Prime rate changes when the Bank of Canada's overnight rate is raised or lowered.
Current Scotiabank Rates
Term Posted Rate Current Rate Refinance Rental

6 Month 4.25% 4.25% 4.3% 4.50%
1 Year 3.44% 3.29% 3.34% 3.54%
2 Year 3.54% 2.99% 3.04% 3.24%
3 Year 4.19% 2.94% 2.99% 3.19%
4 Year 4.39% 2.94% 2.99% 3.19%
5 Year 4.99% 2.89% 2.94% 3.14%
7 Year 5.49% 3.24% 3.29% 3.49%
10 Year 5.99% 3.64% 3.69% 3.89%
Miscellaneous Scotiabank Stats
Mortgage Portfolio: $208 billion (as of Q1 2018)
Clients: 10+ million in Canada and 24+ million globally
Branches: 935+
Provinces Served: All
Source:
Provider Website
and Rate Spy
https://www.ratespy.com/best/scotiabank-mortgage-rates