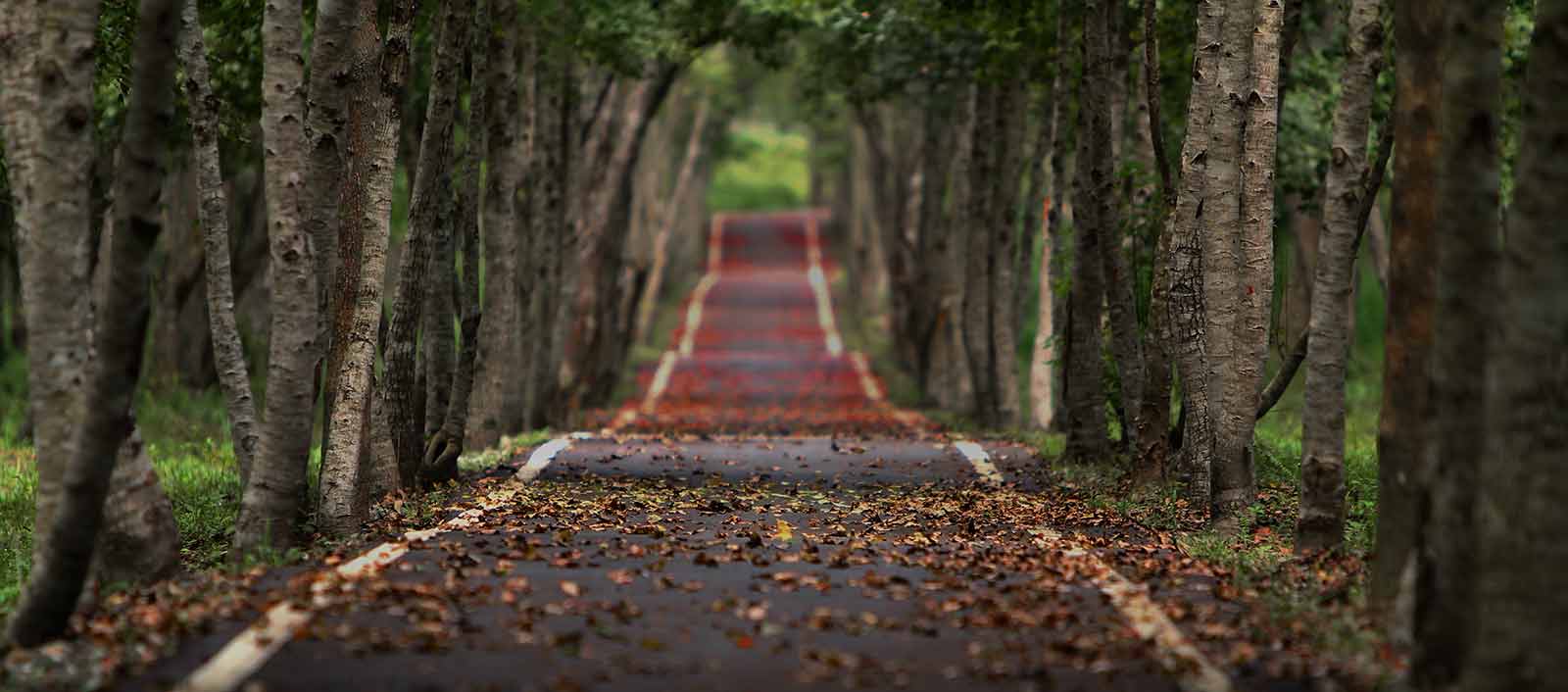 Mortgage Blog
Working For You, NOT The Banks!
Pro's and Con's of getting an HSBC Mortgage
April 12, 2022 | Posted by: Andrew Wade
Pro's and Con's of having an HSBC Mortgage



HSBC Bank Canada is a subsidiary of HSBC Holdings plc, the global banking giant with more than 38 million customers worldwide. The bank is currently the seventh largest in Canada with assets of around $96 billion. Canada has been identified as a priority market by HSBC, as evidenced by its aggressive mortgage rate offerings. The pricing for its 5-year fixed-term mortgage product has regularly undercut even the lowest discretionary rates from some of the Big 6 banks.
HSBC Posted Rates
Like the Big 6 banks, HSBC offers the full gamut of mortgage products: posted rates, special offers and discretionary rates and Home Equity Lines of Credit (HELOCs).
Since 2016 HSBC has been aggressively targeting its larger competitors, with its special offers that undercut the Big 6 banks. The bank has moved to an everyday low pricing model that maximizes transparency and savings, in an effort to accumulate customers' non-mortgage assets.
When comparing HSBC competitive advertised rates to the Big 6 banks, remember that the best big bank mortgage rates are usually discretionary rates. In other words, they are unadvertised rates offered to well-qualified customers following some degree of negotiation. HSBC, by comparison, prefers to put its best foot forward without haggling.
HSBC Mortgages
HSBC's mortgage products are typical of those available from the other major lenders. These include the most common fixed and variable rates, as well as hybrid mortgages.
HSBC's 5-year fixed mortgage is its most popular term.
Its variable rate is unique in that it's fully open after three years. This is a great feature that helps people avoid prepayment charges if they want to refinance early.
The bank often runs special 5-year rates that are among the lowest for uninsured mortgages in Canada.
Most HSBC mortgage rates come with a 90-day rate hold, as well as 20% lump sum and 20% payment increase prepayment features.
The majority of HSBC's mortgage rates are based on a 25-year amortization. A 30-year amortization is often available at an additional charge (e.g., a rate that is ~10 basis points higher).
HSBC also offers special mortgage solutions for new Canadians and Expats.
HSBC HELOC

For borrowers who need to consolidate high-interest debt or finance a home reno project, a Home Equity Line of Credit from HSBC can be an easy and convenient solution.
Once approved for an HSBC HELOC, you can access your credit line online, or by writing a check up to your available limit.
Like most HELOCs available from the big banks, homeowners can access up to 80% of the value of their home (but only 65% of the home's value can be in a revolving credit line; the rest must be amortizing). HSBC Premier customers often enjoy a preferential HELOC rate.
How to Get an HSBC Mortgage
HSBC offers its mortgages through branches and its call centre. *UPDATED INFORMATION effective 2021 HSBC now works with select Mortgage brokerages throughout Canada, including mine! .
In 2018, the bank launched a new 'Mortgage Centre' staffed by mortgage experts with an average of 10 years of mortgage experience, the bank says. Customers can reach these experts online (via RateSpy) or by calling HSBC or walking into a branch.
Unlike other big banks and brokers, HSBC's mortgage advisors are 'non-commissioned,' says the bank.
Customers submit mortgage documents to the bank online or by going to a branch.
As of this writing, HSBC's mortgage specialists typically only serve new bank customers and not existing homeowners whose mortgages are up for renewal. For existing customers, contract HSBC by phone or visit your closest branch.
HSBC Pre-Approvals
HSBC offers a no-cost, no-obligation pre-approval so that you know exactly how much you'll have to spend on your new home. HSBC pre-approvals are good for 90 days but can be easily extended so long as there are no significant changes to your eligibility.
Pre-approvals are good for new purchases, refinances of an existing HSBC mortgage or a refinance from another financial institution.
There are multiple ways to get an HSBC pre-approval. Applications can be started online, over the phone or by meeting in person at and HSBC location.
How to Get the Best HSBC Mortgage Rate
HSBC offers transparent mortgage rates that often undercut its bigger big bank rivals. Having said that, their rates can sometimes be discounted further in the case of an insured mortgage, assuming you have a strong credit profile and good payment history.
As with any lender, be sure to do your research before asking for HSBC's best mortgage rates. Compare the rate you're offered to rates available through other lenders. Just make sure you're comparing apples to apples. In other words, confirm that the rates you're comparing come with the same terms, features and conditions.
Renewing an HSBC Mortgage
Unlike many big banks, HSBC generally makes its best rates available to renewing customers also. It also offers a new 'automated renewals' option to speed up the renewal process in branches and online.
When negotiating your HSBC renewal rate, do your comparative rate research and ensure you have a strong credit history and reasonable debt load. If you don't, remaining with HSBC may be your only option (and not a bad option at that).
Start the renewal research process early to leave yourself time to shop around at other lenders. HSBC recommends reaching out to its mortgage specialists about three months ahead of your renewal date.
HSBC Pros
These are some of the benefits of getting a mortgage with HSBC:
Security:

Like Canada's Big Six banks, HSBC is a reputable lender, both in Canada and worldwide. Their near-limitless resources allow them to put the very best controls and processes in place to ensure the security of your financial transactions are second to none.
Full-service:

Opening a mortgage with HSBC gives you access to a full range of additional banking products, such as banking or investment accounts, secured or unsecured loans, etc.
Competitive Rates:

A trade-off of dealing with a large national bank is the potential for slightly higher rates. Compared to its big-bank competitors, HSBC's posted rates are actually quite competitive for select terms. The best part is, there is no haggling required to get the lowest HSBC rate. Most of Canada's banks cannot say the say.
HSBC Cons
These are some of the disadvantages of getting a mortgage from HSBC
Shorter Rate Hold Period: Unlike some of the other big banks, which offer 120-day, or in the case of BMO, 130-day rate holds, most of HSBC's rates come with a reduced 90-day rate hold. This may or may not be that important depending on your situation, but a longer rate hold period affords you more time to shop and compare rates once you have your pre-approval.
Fewer Options:

One downside to getting a bank mortgage is that they only sell their own mortgages. That means it may not have the best mortgage product for your unique situation. You will often find more flexible mortgages elsewhere for a similar or better rate, especially if your mortgage requires default insurance (or is already insured).
Unfavourable Prepayment Penalty:

Like Canada's major banks, HSBC uses a 'discount from posted rate' formula when calculating its early-breakage penalties on fixed-rate mortgages. This can add thousands to your penalty. The counterpoint is that HSBC has competitive refinance rates, which reduce the need to change lenders before maturity for a better deal. Note: This penalty comment does not apply to HSBC's variable-rates, which have one of the best prepayment policies in Canada for a closed mortgage.
Customer Satisfaction:
HSBC is commonly known for less than spectacular client service feedback when getting your mortgage there or wanting to change anything about the mortgage. It takes 5-10 days to schedule a bank meeting with them and in that time a lot can happen. If you are patient and willing to deal with this then you can get some amazing promotional savings.
HSBC Mortgage Calculators
HSBC offers several different mortgage calculators to help you during your mortgage shopping experience. Their calculators let you
Determine your monthly payments
Determine how much you can borrow
Calculate prepayment charges
Calculate how much you can save with an HSBC Smart Saver Mortgage
Calculate how much you can save with an HSBC Equity Power Mortgage
What is HSBC's Prime Rate?
HSBC is not part of the Big Six banks, thus its prime rate does not play a role in setting the country's benchmark prime rate.
That said, HSBC's prime rate is generally the same as the Big Six banks. It typically changes when the Bank of Canada's overnight rate is raised or lowered.
Click here to see Canada's current prime rate.
Some HSBC Stats
As of January 1, 2018, HSBC Holdings was the world's seventh biggest bank, more than double the size of Canada's largest (RBC)
HSBC Bank Canada was established in 1981
Branches: 130+ in Canada
Provinces Served: All, though it has no offices in Prince Edward Island
Source Rate Spy-
https://www.ratespy.com/best/hsbc-bank-canada-mortgage-rates